Editor-in-Chief: Kshipra Misra
Former Additional Director,
Defence Institute of Physiology & Allied Sciences DRDO Delhi
From The Editor's Desk.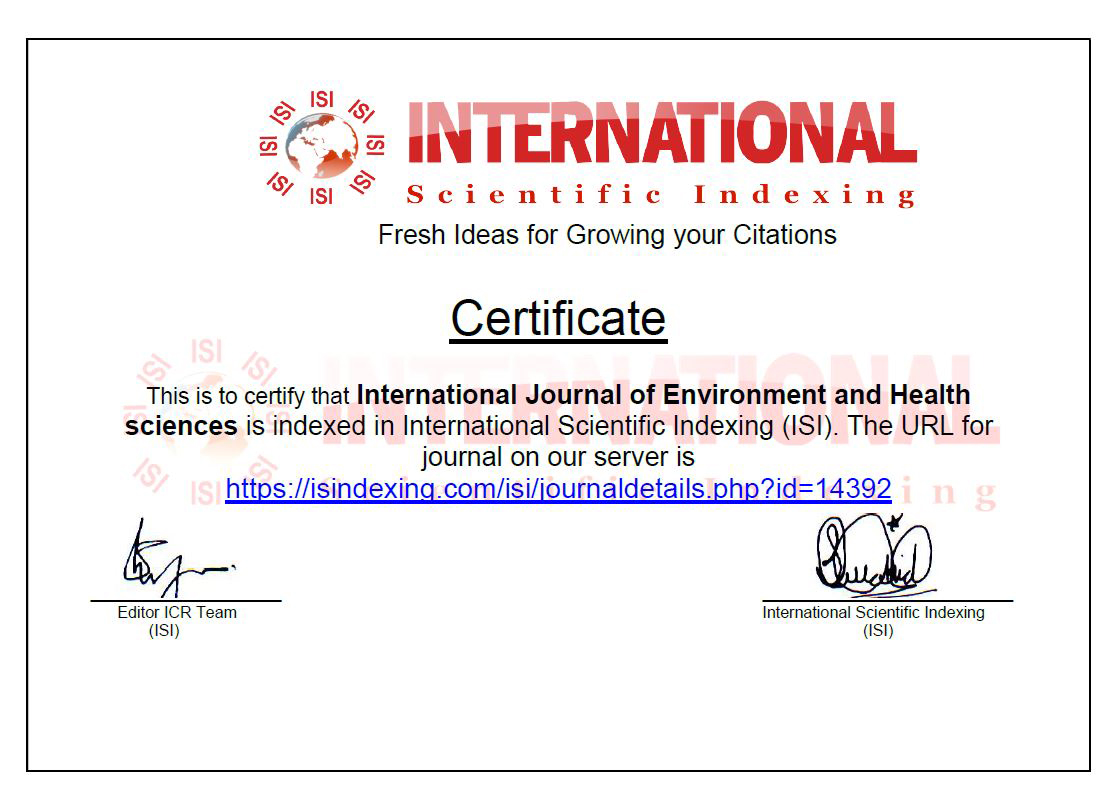 The year 2020 was a difficult year for the mankind, but at the same time, it made us all realize that the power of unity and discipline is of utmost importance while managing the severest of crises. The COVID-19 pandemic impacted public health and environment alike. However, the year 2021 is being deemed to be the 'Year of Recovery'. All of us need to join hands together to tackle the aftermath of the pandemic and to ensure that we stay firm in our efforts to create a sustainable environment.
Surveys suggest that in order to ensure a better respiratory capacity and overall improved health, the necessity of clean air and pure water needs to be addressed more now than ever before. Perils linked to environmental risk factors have to be managed for a bluer and greener earth. In this outlook, propagating awareness for environmental sustainability has become the need of the hour. Formation of regulatory bodies and authorities to disseminate societal alertness towards environmental safety is on the rise.
With this perspective, the International Journal of Environment and Health Sciences (IJEHS) proposes to provide a reliable platform to discuss technologies and strategies for management of aforesaid environmental matters, especially for the current post-COVID-19 period. IJEHS will be quintessential to academicians, industry professionals and researchers who are actively engaged in the areas of environmental issues and related health effects. We are pleased to inform that ISSN for IJEHS is available as 2582-5283. IJEHS is referenced in Crossref, the official Digital Object Identifier Agency (doi 10.47062). IJEHS is now also indexed in the International Scientific Indexing (ISI).
We invite original research articles, short communications and critical reviews directed towards an academic, clinical and industrial audience. The first section of the journal focuses on burning environmental issues like pollutants and their fate, waste management, resource conservation, remediation technologies, etc. The second section includes all topics relevant to physiological impact of environmental risk factors and application of alternative medicinal approaches as remedial measures. Detailed scope can be found in the home page of the journal (www.stenvironment.org/journals). Notes on development of any novel and validated strategy or tool to address environmental challenges are welcome. Discussion on proceedings of conferences conducted on environmental themes and related health aspects will also be considered. All submissions will be meticulously scrutinized by pioneers in the field to ensure publication of only articles of high quality and relevance. Authors are requested to take special precautions to avert plagiarism and redundancy.
It is high time that we realize the gravity of circumstances and take potent steps to undo the adversities already triggered. In this pursuit, IJEHS expects to be the ideal platform to discuss sustainable ideas and potential solutions. We thank all authors who have contributed to the journal and have consistently been with us in the past year. With this, I wish all our readers a Very Happy New Year, 2021 and I hope our audience and patrons shall come together in this effort to promulgate their part in resurrecting our valuable environment.
Dr. Kshipra Misra
Editor-in-Chief
International Journal of Environment and Health Sciences
AIMS & SCOPE
A persistent necessity for global awareness of the environmental problems and associated health concerns has given rise to forums and regulatory bodies to ensure environmental safety. The International Journal of Environment and Health Sciences aims at providing a platform to discuss technologies and strategies for management of such environmental issues.
Volume 4, Issue 2